7 July 2021
Latest technologies in modern Facility Management – Inspection with 300 RTK Matrix drone
Active for 16 years in the Romanian Facility Management market, BSS – Building Support Services has built and established a top position at national level, based on the quality of Integrated Property and Facility Management services, on all segments that make up the non-residential real estate sector – office, logistics, industrial and retail spaces.
The clearly defined strategy and the vision of "Evolution by Innovation" differentiates us through a flexible offer, that follows the latest trends. In the Facility Management activities we use high-performance equipment, in order to ensure our clients receive efficient, best quality services.
In this regard, we have recently implemented a new type of service – Drone Inspection – which uses last-generation equipment (Matrix 300 RTK), equipped with an ultra-performing camera – Zenmuse H20.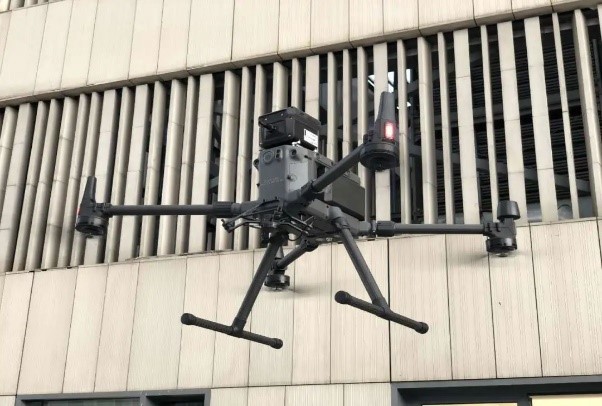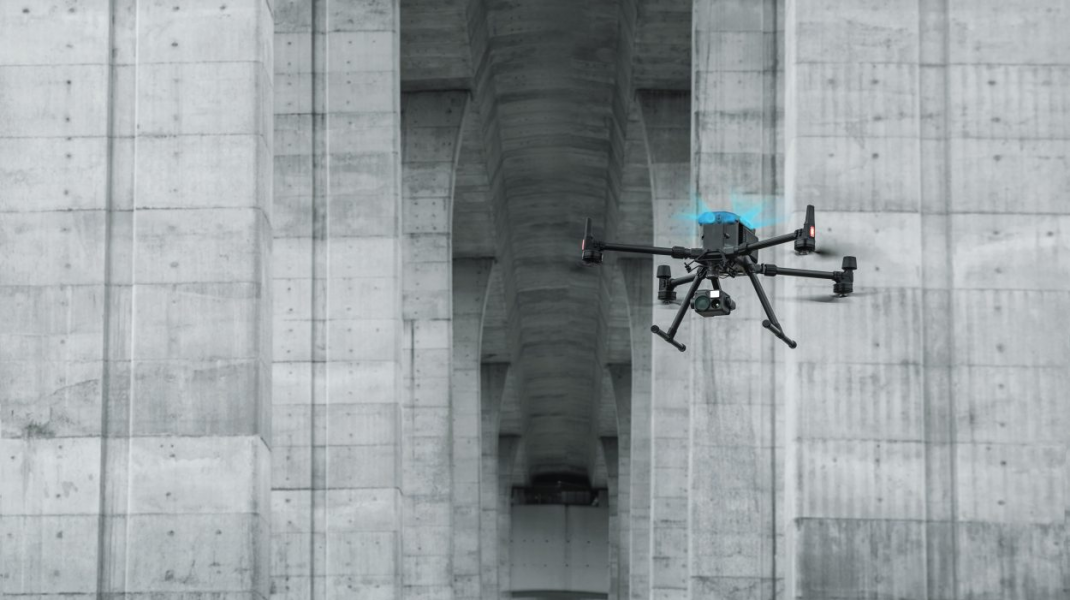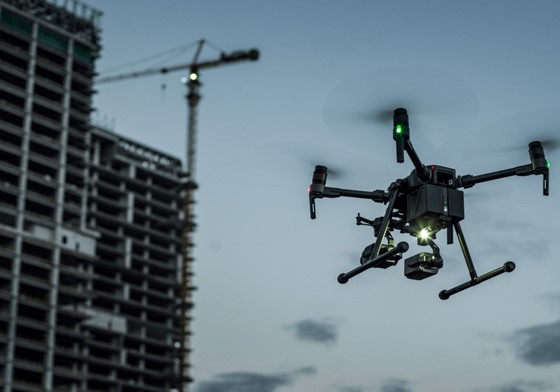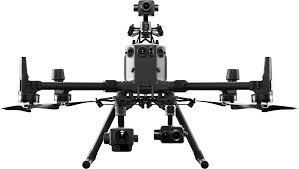 The benefits of using this drone in our Facility Management activities are multiple:
– allows detailed inspections and technical verifications of hard to reach construction elements: roofs, joints of resistance structures, chimneys, towers, lighting systems mounted at big heights, etc.;
– can perform UHD video checks and recordings of the operation status of HVAC equipment, especially those positioned in risk areas, difficult to access by technical staff;
– video monitoring regarding security / perimeter access to large objectives;
– checking the condition of fire protection systems (sprinklers, water tanks, etc.) located at height;
– checking the operating condition of the thermal and electrical equipment, of the insulation of the buildings, etc. by thermography (FLIR – Forward Looking Infrared) and give their instant diagnosis;
– ensures advanced and detailed visual access in areas at risk for the safety and health of personnel, with high temperatures, smoke, gases, toxic substances, etc.
Thus, the results of using the Matrix 300 RTK drone and the Zenmuse H20 camera for the BSS Drone Inspection are obvious:
– significant savings – the drone performs complex checks, being operated by a single technician, resulting in logistical and financial savings. A correctly used drone can perform complete inspections of the largest installations easily, efficiently and quickly, the initial investment being amortized in a short time;
– health and safety – the drone can easily reach inaccessible areas, completing operations in which personnel could be in danger;
– expertise support – the configuration is able to record high definition videos of installations, buildings, etc., highlighting cracks in the facade of the building, deformations, missing insulation, leaks and other structural problems, unobservable in the conventional inspection / expertise.
– collecting different types of data – from live video images to infrared images, the drone can collect data that cannot be obtained by other technologies, these being analyzed using various software programs to obtain a much clearer image, according to the maintenance requirements of buildings, equipment, etc.