Technical Facility Management
Frequently known as "hard FM", it assures the optimal functioning of buildings' technical systems – equipment, installations, devices etc. Therefore, performed in a professional manner, the maintenance activities and operations significantly increase constructions' life-cycle and utilization performance. Main technical services include:
Technical maintenance of building systems, equipment and installations
Highly important in today's Facility Management, the technical maintenance services secure the optimal functioning of all technical components of a building. The maintenance services aim to perform and keep up:
the best conditions of the systems, equipment and installations, enabling these to fully support the building's functional – operational capabilities at optimal performance levels;
the best operational conditions for all systems, equipment and installations;
the efficient use of resources for maintenance;
the extension of the systems, equipment and installations life-cycle;
the fast response capability if technical failures or incidents occur.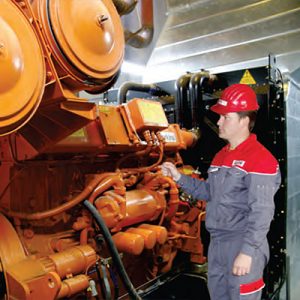 All these requirements are accomplished by preventive, predictive or corrective maintenance, as follows:
preventive maintenance a list of planned maintenance actions, aiming to prevent systems and equipment breakdowns and failures, designed to preserve and enhance equipment reliability, by replacing worn components before they actually fail.
Periodical equipment checkups, partial or complete overhauls at specified periods, including component replacements, tunings, oil changes etc.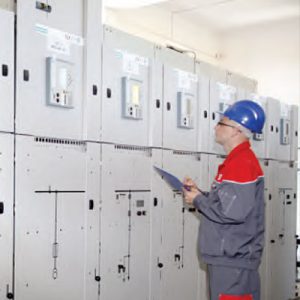 Benefits
of preventive maintenance include:
improved system reliability;
lower costs of replacements;
shorter system downtime;
better spare parts inventory management;
increased efficiency in budget management;
significantly prolonged life-cycle;
predictive maintenance helps determining the equipment condition when functioning, in order to forecast when maintenance should be performed. This approach offers cost savings over routine or time-based preventive maintenance. Most predictive maintenance inspections are performed while equipment is in service, thereby minimizing disruptions in normal system operations;
corrective maintenance is any intervention which is required to correct a failure that has occurred or is in the process of occurring. Main activities may consist in repairs, component restoration or replacement of the affected equipment and, then, their re-starting.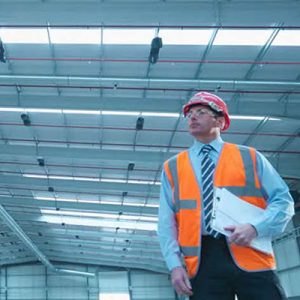 Main advantages
resulting from entrusting the maintenance and overhaul services to BSS specialists consist in:
certainty that full and correct maintenance services are performed, for each and all systems, equipment and installations of your property;
complete avoidance of risks related to incidents and situations generated by improper maintenance or shallow overhauls;
high safety level in equipment functioning, with best performances and low costs.
24/7 nationwide HELP DESK services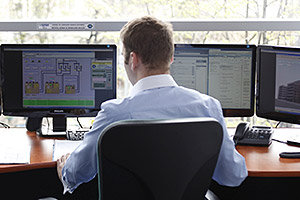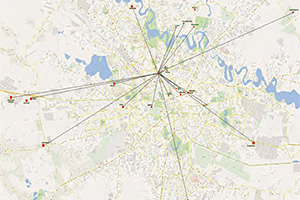 This service is performed by specialized personnel, having advanced communication skills and a sound knowledge of Facility Management.
BSS offers this permanently available (24hours/7 days) service, having as responsibilities:
receiving, recording and sending over the clients' requests to technical mobile teams, in order to fast remediation of any technical failure in the building;
monitoring the work status and its proper completion.
Requests are permanently received at e-mail: dispecerat.callcenter@bss.ro by phone +4 031 228 72 20/1/2 ; mobile +40728 105 720; 0758 237 010.
24/7 nationwide technical dispatching services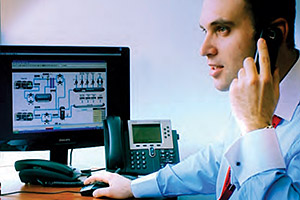 For promptly responding to all problems at operated locations, BSS offers a round-the-clock remote monitoring service for building's equipment and installations, aiming to reduce both costs and intervention time in case of emergency.
The building equipment is monitored by the Building Management System (BMS) connected to the BSS centralized system.
This system is continuously watched upon by specifically trained technicians, with solid Facility Management knowledge, having as responsibilities:
to promptly acknowledge the client on arising problems and to significantly shorten the response time of the technical mobile intervention teams;
to accurately and remotely monitor the operational status of all equipment connected by BMS, video surveillance and fire detection systems.
Technical mobile intervention teams 24/7
Energy Efficiency in Buildings
Increasing energy efficiency is one of the strategic goals in the national energy policy, mainly due to its important contribution to achieving the energy supply security, a sustainable development and competitiveness, saving primary energy resources and reducing carbon footprint.
The ideal solution would be to set up a personalized building profile for best energy efficiency solution package, also considering its location and weather conditions.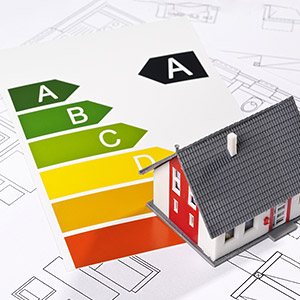 Among various energy services supplied to our customers, there are:
energy consumption assessment;
energy audit;
energy management;
project management and implementation;
best financial solution;
support in operation and maintenance;
savings assessment and monitoring.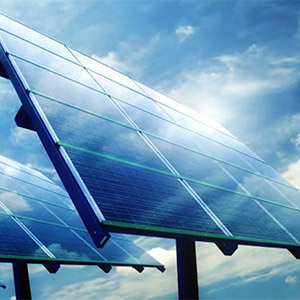 Financial benefits, for owner and tenant, resulting from contracting BSS in energy efficiency projects consist in:
Flexible financing solutions for energy efficiency investments;
Quick ROI and guaranteed savings resulting from energy costs reduction;
Minimizing social expenses (such as employees health issues) by workplace conditions optimization.
Power station and transformers operation and maintenance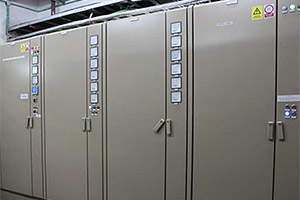 Operational exploitation services for medium and low voltage power stations
The exploitation of power installations must be performed exclusively by certified personnel, in line with Romanian specific regulations in force, also observing the Exploitation Convention signed with the grid operator, to which the client installations are connected.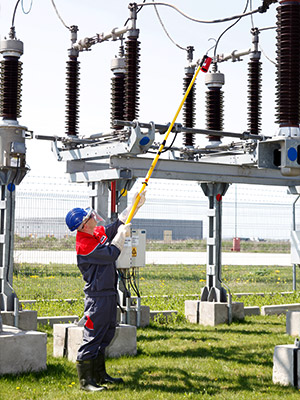 Main activities performed in operational exploitation services are:
Periodical installations and equipment checkups;
Preforming of the programmed switches;
Securing technical and organizational preparations for overhauls/revisions;
Securing switches for testing and checkups at commissioning or after revisions;
Fast interventions and switches in emergencies;
Fast interventions for preventing and/or eliminating failures;
Fast interventions and/or bringing installations in primary operational status;
Registration, transmission and saving data and reports.
Advantages from having operational exploitation services performed by BSS specialists: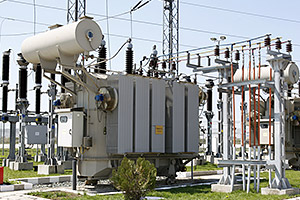 safely entrusting these complex activities to well trained specialists, guaranteeing the quality and correctness of al operations;
excluding any risk of incidents, resulting from improper operation of installations in substations, and of subsequent penalties resulting from non-conformities.
PRAM - a mandatory by law technical service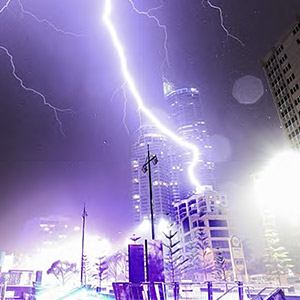 The acronym PRAM stands for Protection by Relays, Automation and Measurements and includes checks and measurements mainly relating to:
Electrical safety for personnel and equipment using electrical installation and work equipment;
Avoiding building fires and preventing damage to electrical and electronic equipment.
Performed in accordance with laws, decisions and other regulations, issued by the relevant authorities. The PRAM services are performed only by authorized personnel, certified by the national authority ANRE.
PRAM services include:
Measuring resistance of sockets' grounding dispersion, including lightning protection systems;
Checking up electrical protection of conductors continuities;
Checking up the corrosion degree of grounding installations.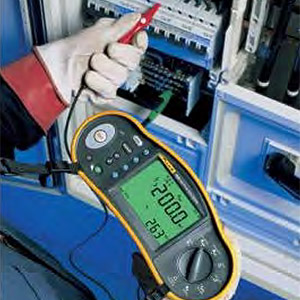 The necessity for PRAM services comes from that, inevitably, all installations deteriorate over time and therefore the legislation provides that electrical installations must be maintained in a satisfactory safety state, therefore the need to be inspected and tested regularly.
The services frequency is performed, according to the regulations, at least twice a year (in buildings, warehouses, etc.).
Advantages of PRAM services performed by BSS specialists:
full confidence that all checkups and measurements are properly performed, avoiding serious risks for your business and personnel;
minimization of penalty risks from authorities, due to improper condition of power installations or incomplete operations and documents.
RSVTI - (Technical supervision and checkups of installations) - mandatory by law technical service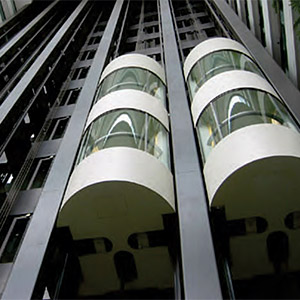 According to legislation in force relating to the safe functioning of installations under pressure, lifting equipment and fuel operating equipment, companies must hire personnel or contracting services for technical supervision and checkups of installations, certified by the State Inspectorate for Boilers and Lifting Equipment Control
ISCIR. Installations, in this regard, refer to all systems, equipment or parts thereof that include recipients using gas, steam, fluids etc. under pressure.

The RSVTI services performed by the BSS specialists mainly include:
obtaining and issuing necessary certifications for the functioning of new or revamped units;
tracking of all equipment relating to ISCIR;
supervising of unit fitting up, testing and proper functioning;
technical checking up of the equipment, new or used in various stages during their life cycle;
recording and sending parametric data relating to the functioning of the equipment;
printing and visibly showing specific technical instructions relating to the utilization of installations;
yearly certification and training of technical personnel (firemen, forklift operators etc.) and training and examination of accepting auxiliary personnel.
Very important! Penalties resulting from non-observance of the presence and activity of authorized personnel relating to RSVTI are heavy and may lead up to putting off the equipment.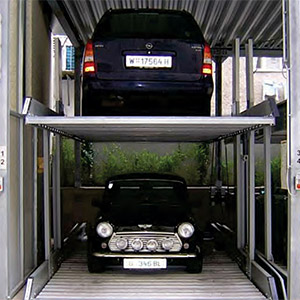 Advantages from performing the RSVTI services by BSS technicians consist in:
quality, certified services performed only by well trained personnel;
avoiding personnel transience;
business continuity, as no impact is caused by holiday breaks, leave or other interruptions.
SIFCE (checkup of Systems and Installations for Fire Containment and Extinction) - mandatory by law technical service
The checkup of Systems and Installations for Fire Containment and Extinction is a specialized, service under the provisions of the norms and regulations in force.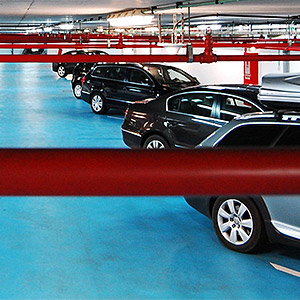 The service includes a number of operations consisting in checkups, maintenance, repairing and testing of the fire extinction installation components: manometers, optical/acoustical devices, inner/outer hydrants, piping, fittings, joints, taps, pumps and engines, controls and supplying and spare parts.
The frequency of the component verifications differs upon their type and functions and can be weekly, monthly, quarterly or yearly.
All operations – checkups, maintenance and revisions, as well as timing and periodicity, are distinctly specified in norms and regulations
and registered in operation files, including:
main installation's features;
commissioning date;
checkups date(s);
verified parts and components;
identification data on checkups personnel;
loading for ready to use date;
failures and incidents.
In the operation logs, mentions are made relating to the way operations shall be performed in accordance with instructions of use and technical prescriptions.
The maintenance service of the systems and installations for fire containment and extinction are performed by the BSS specialized, certified technician.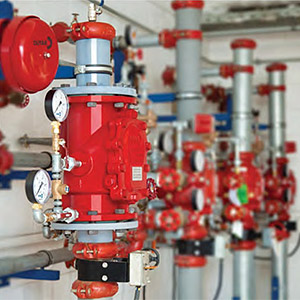 Advantages from contracting BSS for SIFCE services:
guaranteed high quality performance, in accordance with all stringent requirements to date, as authorities are more demanding on fire protection issues – regulation observance, equipment condition etc;
avoiding of all risks to financial penalties from relevant control authorities, due to improper observance and execution of operations.
Docking and access systems (overhauls, service, interventions)
Hormann, Campisa, EMI, GEZE Authorized Partner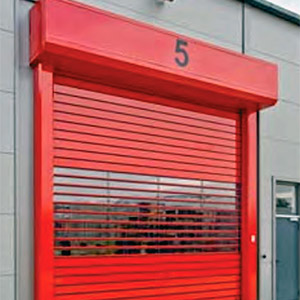 With a 5 year expertise through assembling, overhauls, service and maintenance for docking and access systems operating at sites managed by BSS in the office, industrial, retail and logistic buildings, as well as following regulated training courses organized with our partners, we are able to perform full servicing activities, mainly for:
sectional industrial doors;
high speed doors;
rolling and folding doors;
rotational and sliding (automated) doors;
rolling grills;
docking levelers;
stoppers.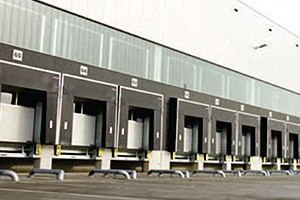 Services are provided by specialized mobile technical teams and on-site authorized technicians, well trained by EU standards. The dedicated mobile teams are supported by a car fleet. The BSS specialists use only professional equipment from Wurth and Makita.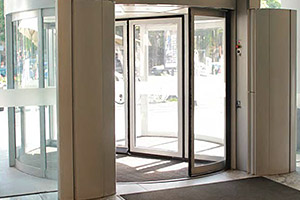 Advantages resulting from collaboration with BSS specialists:
short examination and intervention time – maximum 2 hours;
low tariffs, with no subcontractors;
continuous supply with frequently used spare parts;
competent assistance from specialized technicians well prepared to fix your equipment.