CAFM through PLANON™ platform
Preventive Maintenance Management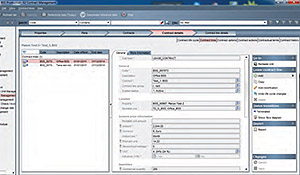 The Planon solution supplies to managers the necessary instruments for predicting and managing the planned technical maintenance, for creating programs and budgets. Managers can program actions to reduce costs and increase effectiveness, by replacing reactive with preventive maintenance, so operational costs may decrease by 10-15%.
The application allows automation of preventive maintenance processes, by inserting a database on maintenance activities, including the legal and prescribed frequency, the data processing and the automated generation of work orders and of daily activity lists.
Corrective Maintenance Management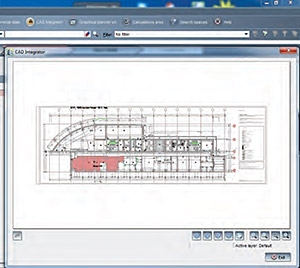 Through Planon, you may request corrective maintenance by reporting a failure or ask for a specific work (e.g. HVAC malfunction, lighting repairs etc.). The Facility Manager or the Help Desk officer can request maintenance by the work orders system, which are received by the technician on his terminal and thus can check its availability. Once the request directed to the technician or the supplier, the users can monitor its progress.
The Planon solution advantage stands in the use of the same "Orders" module for both maintenance types, thus allowing to generating complete reports on interventions history for each equipment, and also the financial analysis of the maintenance costs.
Space Management
Changes in the present work environment require novel concepts of space management in buildings. Flexible concepts create lowering costs opportunities in rented spaces. By the dedicated Planon module, intelligent space organization is possible.
Contract Management
Planon allows contract managers to record and manage the leasing contracts and resulting obligations. All calculations relating to price adjustments, payment agreements, no-rent periods and indexations are instantly operated in the system. Planon can manage complex renting situations and quickly supplies a view and predictions relating to the building occupancy status.
Help Desk
In Planon, users can send work orders (by phone, email or by mobile) for a better control of their requirements progress.
The officer has full access to the data base to generate, dispatch and follow the works' progress.
Web Portal
Planon Self Service is accessible from the BSS website, offering a single point access to services provided by various departments. By this portal, landlords and tenants can forward their service requirements, round-the-clock, having a real time visualization of the work in progress.
In this Portal, all other BSS services are available for ordering too.
FACILITY MANAGEMENT CONSULTING SERVICES
BSS experience and performance in Property & Facility Management services ensure solutions' efficiency, recommended by experts to our clients, aiming at optimizing their return on investment, especially in non-residential segment.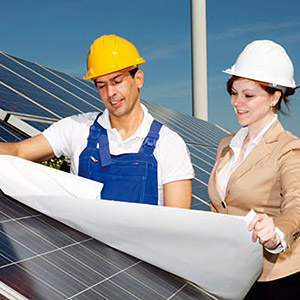 Our service offer, structured upon customer's real needs, include professional services at certified standards, consisting in:
technical consultancy in all phases of building design; technical and economic analysis to assess the safety, reliability and efficiency of systems, equipment and installations;
consultancy and support to optimize procurement processes:

lifecycle cost analysis for equipment selection to be purchased;
benchmarking and optimal selection of systems and equipment in terms of cost / efficiency;
support in drawing up and optimizing building procurement specifications;

consumption optimization strategies:

assessment, design and solutions to minimize energy / water / other utilities consumption between 20-50% (insulation, lighting, heating / cooling, ventilation, etc.);
support for programming and optimizing BMS operations;

consultancy for optimizing the use of property:

consulting, monitoring and support throughout the process of building occupancy;
consultancy, support and specific services to customize indoor space fitting (modifications, design, partitioning, specific equipment, decoration, plant architecture etc.);
customized solutions for optimizing workspace and ambient conditions (ergonomics, lighting, humidity, ventilation, noise levels, health and safety etc.);

projects and solutions to increase recycling levels of waste materials along the entire post-use circuit – disposal, storage, transportation, ensuring full conformity to hygienic – sanitary safety regulations up to latest EU standards.
Maintenance through the ManWinWin software solution

ManWinWin is one of the best CMMS in the world, according to the Frontrunners report by Gartner Digital Markets. By using this software, managing and organizing the maintenance of any type of FM assets becomes easier.

Benefits:

- Supports the implementation of proactive and planned maintenance
- Reduces costs through more efficient inventory management
- Increases productivity by focusing on multiple measurement areas
- Reduces average maintenance costs
- Reduces downtime