Non-Technical Facility Management
Services that ensure the impeccable cleanliness of the property, politely receiving and guiding of visitors, who are provided with useful information, or efficient protection of people and properties, all these are important parts of the "soft FM" and are essential for the comfort of users of any modern buildings. We provide you with:
FULL CLEANING SERVICES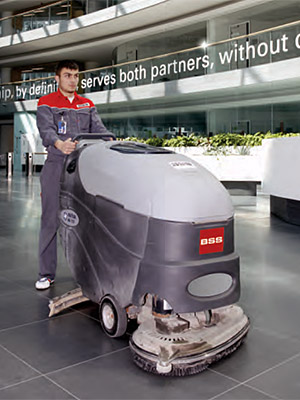 Full cleaning services
Maintenance cleaning (in office buildings, shopping centers, stores, theaters etc.);
Cleaning after revamping;
Cleaning before/after events – to be performed by the mobile team;
Cleaning after construction works;
Industrial cleaning;
Underground parking lots, logistic and warehousing spaces;
Outdoor areas cleaning: parking lots, parks, sidewalks;
Cleaning in medical premises – hospitals, clinics, labs.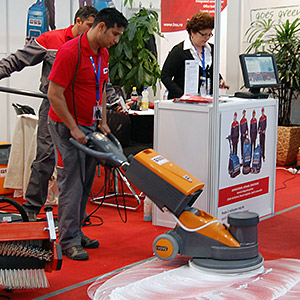 Special operations
Professional cleaning of rugs and carpets;
Professional cleaning, by climbers, of windows and facades;
Special treatments for floors: oilcloth, wood, stone;
Removal of oils and fuels stains, from contaminated concrete/stone surfaces, by biotechnology solutions;
Environment friendly car cleaning - specialized service, performed on-site where the client's car is placed, with minimal water consumption.
The required service level and the timing will be agreed upon with the clients.
Equipment used in the process
Our equipment comes from reputed international manufacturers, leading to superior results – TASKI, TENNANT, NILFISK, HAKO, NUMATIC, KARCHER, DIVERSEY, VERMOP, supporting high performance:
vacuum cleaners
liquid vacuum cleaners;
injection - extraction vacuum cleaners;
mono discs;
floor washing machines;
carwash equipment with steam;
carwash equipment with low water consumption;
high pressure cleaning equipment;
windows cleaning systems.
The cleaning solutions are top professional and environmental friendly products from DIVERSEY and KIEHL.
DPRC - Disinfection, Pest and Rodent Control
Securing a high level of hygiene and protection against pathogenic risk factors in our work environment is a major issue for the public health.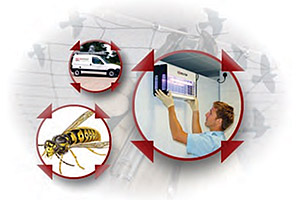 BSS provides a large service range of disinfection and pest/rodent control activities, at certified quality, for:
manufacturing/production units – retail, industrial, food etc.;
wholesale warehouses (food/non-food);
student, military, medical compounds;
administrative buildings, public organizations, culture and entertainment;
hotels and restaurants;
shopping centers, parking lots, green areas etc.;
basements and underground parking lots;
waste storage areas.
DISINFECTION prevents the outbreak and dissemination of pathogenic germs, and also kills these germs from first reported infection cases to the complete elimination of the infection source. We perform the disinfection operations b spraying specialized, broad range action solutions against microbes, bacilli, fungi etc.; lethal effects to the substances application appear from 30 seconds to one hour, depending on the type of disinfectant.
PEST CONTROL – a comprehensive range of preventive and curative actions aiming to impede, fight and destroy insects and arthropods, as disease vectors, in all life stages, by mechanical, physical, biological or chemical means. These actions are performed both indoors and outdoors, on a schedule set by the existing species and infestation levels.
We use a large array of methods, procedures and substances, environmentally harmless, in accordance with the type of location and the pest species (fleas, mosquitos, worms, flies, bugs etc.). Methods used are by the EU standard, including spraying, atomization, nebulizing, gassing, traps, intox stations, gel injection etc. All solutions and substances are certified by the Ministry of Health and the personnel is specifically trained, performing all operations in completely safe conditions and with strict observance of environment protection requirements.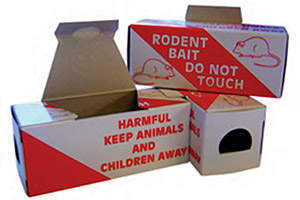 RODENT CONTROL consists in a complex of actions, continuously performed, in order to minimize or annihilate the amount of rodents, mainly mice and rats. Besides the damage to properties, rodents are a menace for human health, being vectors for many serious diseases like leptospirosis, trichinosis, brucellosis, anthrax etc.
Having all required certifications, we eradicate rodents by chemical (raticides) and non-chemical means (traps and ultrasonic devices), with specialized personnel, modern equipment and environment friendly substances. We guarantee complete solutions, taking care to sustain your reputation by quickly, discreetly operating and removing your problem.
SNOW REMOVAL SERVICES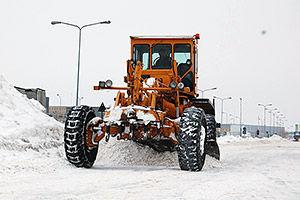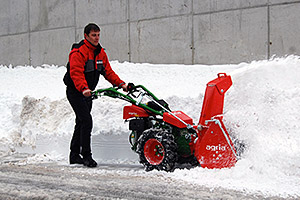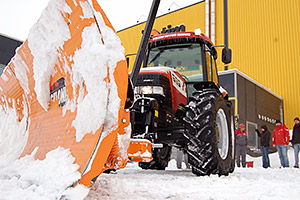 For info and specific details, please contact us.
LANDSCAPING SERVICES
Our specialists create and deliver client tailored solutions and consultancy in landscaping and indoor plant arrangements.
OUTDOOR SERVICES
Primary analysis
assessing the environmental conditions (ground, environment, climate, hydrology etc.);
setting up land works (swamp dryings, irrigations, drainages).
Garden Designing
performed by a professional gardener, specialized in landscaping, with the client;
the design project includes a planning and a technical memo - execution details and project positioning.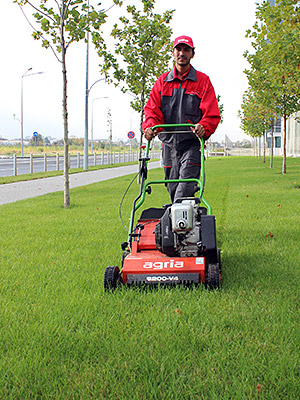 Project implementation
based on the plans drawn up by the landscapist and agreed by the client;
performed with professional equipment and quality plants (trees, bushes, other plants) delivered by trusted suppliers.
Management
landscaped area maintenance;
plants' assessment datasheets, for assessing plant development and behavior in time;
completion of garden's book with all works executed to date.
INDOOR ARRANGEMENTS
Support in choosing the appropriate plants for inner spaces, to meet client's expectations and best vegetation condition for each plant;
Plant management - wetting, cleaning and specific treatments;
Creation of flower/plant arrangements for various spaces – building reception areas and main entrances, office areas, conference halls etc.
RECEPTION SERVICES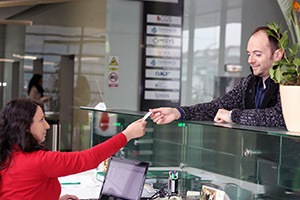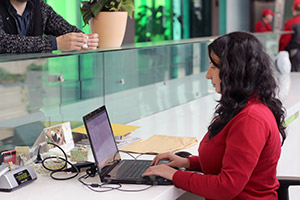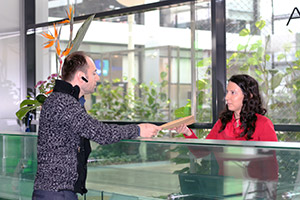 MONITORING OF CONSTRUCTION BEHAVIOR IN TIME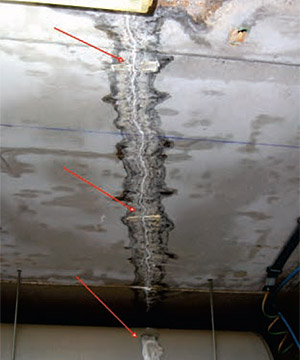 Monitoring of construction behavior in time is a systematic activity of observing, examining and investigating how buildings respond, during their whole life-cycle, to the influence of the environment, to exploitation conditions and to interactions with users.
The activity relating to the monitoring of construction behavior in time is mandatory and is performed in accordance with regulations regarding the quality in constructions, being an important part of the "Quality System in Constructions" and unfolds during the entire building life-cycle.
The services are performed by BSS specialists during a once-a-year visit to client premises, based on the monitoring program supplied by the Landlord. For the service execution, all technical norms and regulations are observed (laws, standards, technical instructions and guiding).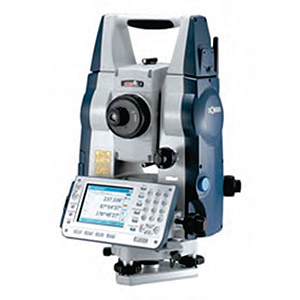 Main activities and operations performed by BSS in monitoring of constructions' behavior in time include:
setting up the current tracking project;
preforming the current - tracking observation and recording of aspects, phenomena or parameters accounting for modifications of the construction capability to fulfill the requirements for sturdiness, stability and durability set in the building's design;
assessing and completing documents relating to all faults and flaws that appeared after the building commissioning, and the measures taken, mentioned in the event record files;
drawing up the protocols with periodical conclusions on the monitoring results and actions to be taken.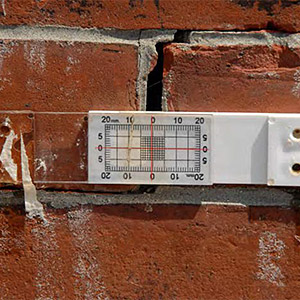 Your advantages of having this service performed by BSS consist in:
certainty of avoiding all risks relating to inappropriate execution of the monitoring activities, with potential negative outcomes on buildings and occupants;
avoiding sanctions from authorities, due to improper performing of the service;
fulfilling insurer's requests relating to the building insurance;
avoiding any problem that may occur in time to the building's structure.
CONSTRUCTION TECHNICAL BOOK (CTB) RELATED SERVICES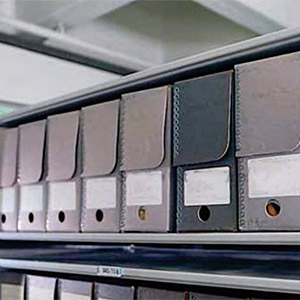 The Construction Technical Book (CTB) includes all documents relating to the designing, execution, taking over, exploitation, maintenance, repairing and behavior in time monitoring (structure and related installations). It is drawn up during and finalized before the building's commissioning.
It is a mandatory document for any finished construction, as regulated by the Romanian legislation. It is drawn up, completed and preserved, for any finalized construction object under the rule of authorizing constructions, by the investor/owner.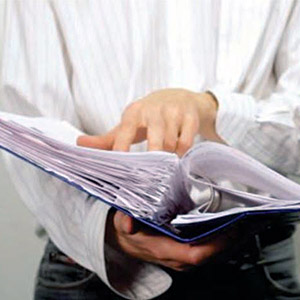 CTB is checked out by:
commissions for buildings' final take-over (when the take-over occurs);
relevant authorities within specialized institutions, periodically, such as the State Inspectorate for Constructions.
CTB is preserved during the whole existence of the building, up to its demolition, and, if the ownership changes, it shall be handed over to the new owner, with the obligation to properly keeping and completing it.
Services provided by BSS relating to the CTB include:
1. Proper keeping of documents and their management: receipt of the CTB archive and content control, document keeping and handling (related to owners, tenants, authorities, property managers etc.);
2. Checkup(s): CTB archive control, followed by recommendations to completion with missing or incomplete documents, according to the law requirements;
3. Document organizing: checkup of the document content, followed by recommendation to completion and organizing, as required by law. The CTB will therefore include the Basic Documentation and the Summarizer with its full content.
4. Scanning, archiving and computer aided management, by Windows applications, with such benefits as:
document indexing by versions;
fast access to all documents;
document safety by preserving the physical archive;
easiness to delivering the CTB to new owners etc.
SECURITY SERVICES - SUBCONTRACTED
HANDYMAN SERVICES